I have the roasted soy beans ready. Only the onimask (demon mask) for my husband is missing. My girls tried to make one, but unfortunately it was neither scary nor durable and did not stand the test of time. So we have about another week to get fully ready for Setsubun.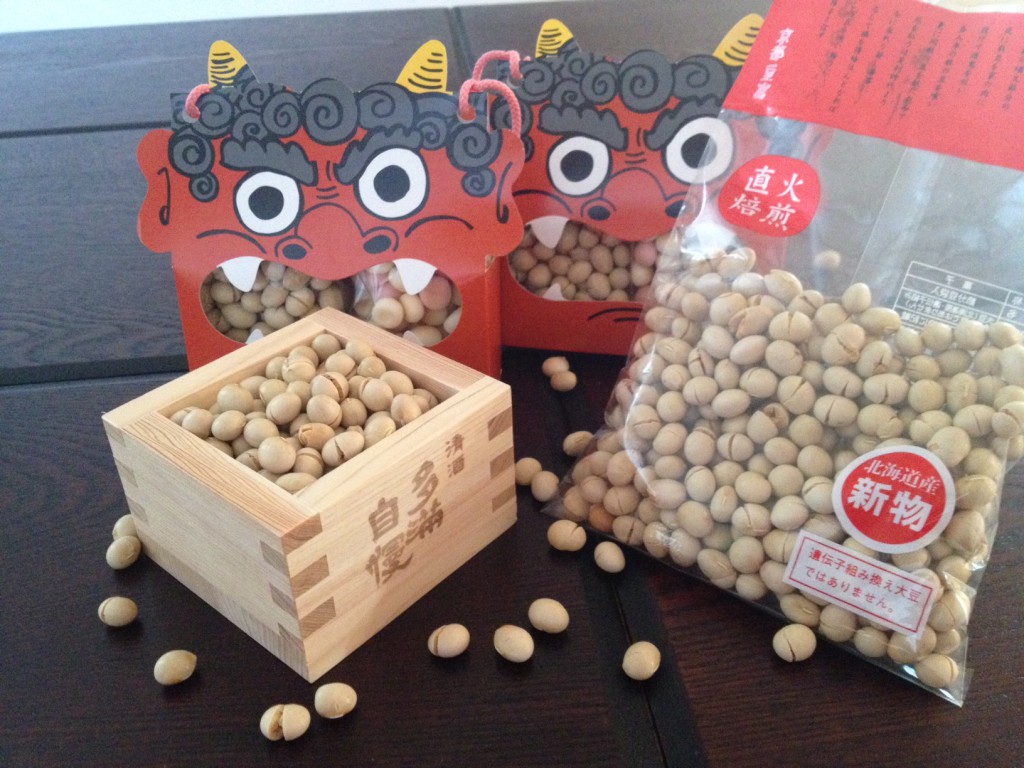 Setsubun is the break of the seasons, which today is only celebrated at the break of winter, on February 3rd. Referring to the Japanese lunar calendar Setsubun was previously thought of something like New Years. As such in the Setsubun ritual the evil spirits of the old year are expelled and the good spirits for the year to come are invited in. In our house my husband gets to be the oni, representing the evil sprits and my girls throw fuku mame (roasted soy beans that are called 'fortune beans') at him, shouting "Oni wa soto!" ("demons out!"). But remember – nothing goes to waste, so afterwards they go outside, pick them up again and to my 'delight' throw them back in our living room shouting "Fuku wa uchi!" ("luck in!"). To complete the luck, everyone gets to eat the fuku mame. One for each year of one's life and in some areas one more for the year to come.
This year I have counted 866 soy beans. And even if, I would deny that we are that old, so no way they can all be eaten in our little Setsubun ritual. But they serve wonderfully as beer or sake snack. So for this year I decided that we will enjoy them with a chilled glass of Tsuki no Katsura 'Yanagi' Junmai Ginjo from Fushimi in Kyoto, which I will introduce in detail in my next post.