I am not just a foodie. I am also hooked with wines and spirits, which led me to my WSET education a couple of years ago. Being in Japan I just had to get my hands on sake. Nowhere in the world will you find a selection of fine sake as you do in Japan. Which does not come on a surprise, given that Japan is fortunate enough to have a sake industry that comprises about 1,500 breweries.
So nowhere in the world can you get a better experience in tasting sake and learn about sake than in Japan.
So on my mission to truly understand the "beverage for the gods", as sake was called until the Heian period (794 – 1185), I not just tasted a wide variety since I started living in Japan. I also topped my experience with a formal education about sake with the Sake Education Council and the Japanese Sake Sommelier Institute.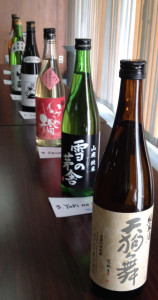 That were 261(!) – in words – twohundredsixtyone sake that I tasted in 30 days – plus the average 14 sake that I have at home to train my palate and practice for blind tastings. That is true sakemania. I got to taste many of the sake at breweries that I visited. Big, industrial ones that have high-tech equipment for a large scale year-round production as well as tiny, artisanal breweries that use ancient methods that have been passed down for generations.
The good news is that for pure enjoyment you don't need to study that hard.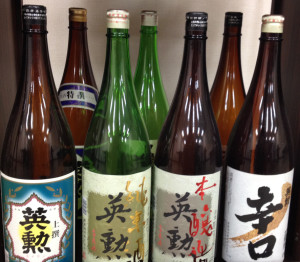 Knowing that there is more than one sake out there is a good start to find one you like. Additionally you should remember one word: "Ginjo". Because if the word "ginjo" is on your bottle you have a premium sake in your hands, that means good stuff. Try it and take it from there.