I have similar experiences with tofu than with Japanese sake. Before I moved to Japan both were awful. Sake was that weired warm stuff that you got for free at the end of a meal and tofu the unpleasently grainy textured tasteless something that you only eat when you need an alternative for meat. Sometimes overpowered with spices or smoked to transform it into an unpleasantly grainy texture something with some taste – but still awful.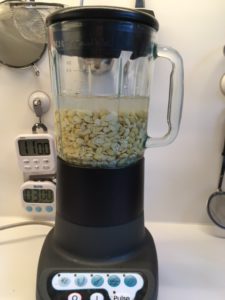 After discovering what sake can be, I am all in for it. A wonderful ambrosia. Clear, fresh, complex and very divers. From clean and dry to fruity, sweet or luscious . The sky seems to be the limit and not every sake taste the same. Similarly you wouldn't compare Liebrauenmilch with a wonderful German Riesling.
And my experience with tofu is similar. Since I had the really good stuff,  I don't want to live without tofu anymore. Without Japanese tofu to be precise. All over Japan you can find tofu-ya (artisanal tofu makers) like you find artisanal bakeries in Germany.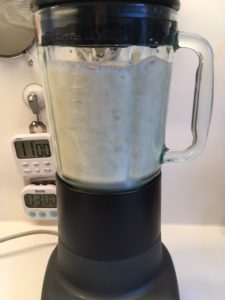 Small family owned businesses that turn on their light in the middle of the night to make fresh tofu. Often in shops as big as a garage with a tiny stall in front of it. Easy to spot in the morning when they hang their cloths up for drying in the wind in front of their shops.
Japanese tofu is widely different from the one I get over here. A very delicate taste, but with a definite hint of soybeans – not invasive just the natural taste, which is so fundamental for the Japanese cuisine. Nothing that needs to hide under a layer of spices. Pure and clean.
And the consistency? Whether firm, fried or silken Japanese tofu always has a pleasant mouth feel to it. The silken kind is velvety as crème bruleé, topped with grated ginger, katsuo bushi and a refreshing ponzu-sauce a refreshing snack or lunch in the heat of the summer.
I have tried every tofu that I came across. Artisanal ones sold at a farmers market as well as those commercially made in organic supermarkets. Without any success. Nothing could keep up with the tofu I tasted in Japan.
I will be keeping eating every new brand of tofu that I come across, but my hopes are not high to find what I am looking for. Obviously the German taste is different than mine. So I started to make my own tofu.
I did not expect it to be complicated. And it actually isn't, but there are a few things that can go wrong … and did go wrong. So at the same time I found out that making tofu yourself is not a piece of cake either.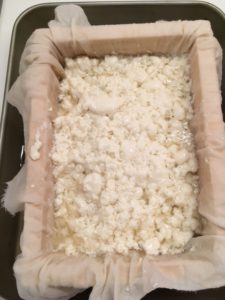 These days I am spending a lot of time in my kitchen lab, testing various ways to make Japanese tofu, aiming to understand all the parameters to make what I want reliably. I will keep you posted on my findings, but before that here are the good news: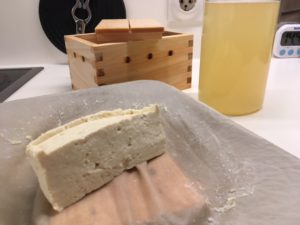 I already succeeded a couple of times. I made tofu that tasted like the one from Toshio and Kyoko Kanemoto, my favorite tofu-ya-couple in Tokio, just around the corner from Kaminoge station.