So we are definitely hooked. Hooked on water kefir. A couple of days ago I bottled quite an amount to take on a family vacation trip, but it was gone within three days. Back home the first thing I did was starting a new batch. Four new batches to be precise. Being relatively new to water kefir I want to really understand it and as such I experimented with the way to store water kefir. Whether you are absent for a couple of days or want to have a break for a bit longer, it is good to know what works and how it will influence the end product.
How to store water kefir (for a long time)
So before we went on vacation, I made 50g-portions of the water kefir crystals and stored them in four different ways: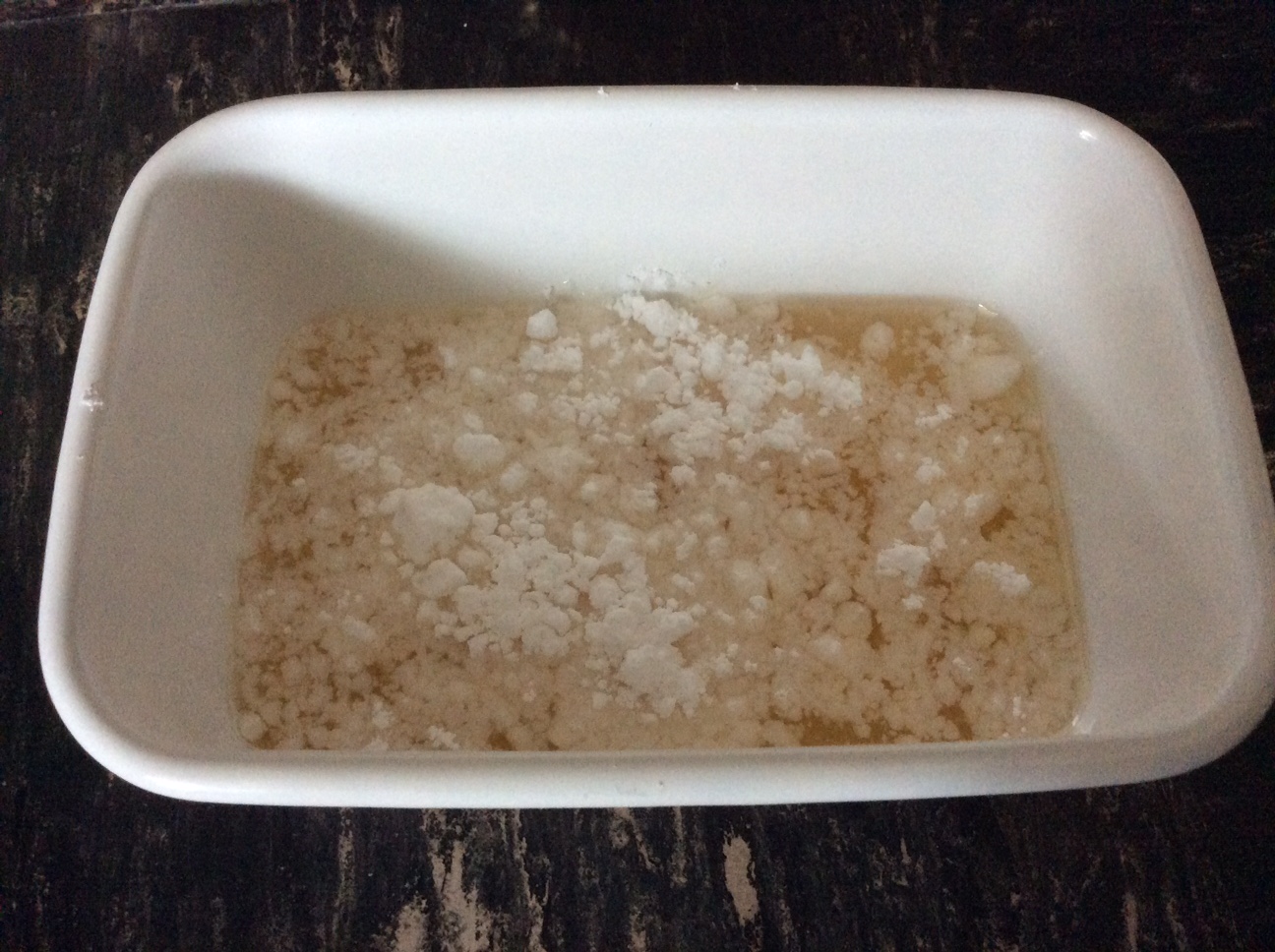 Fridge:
Water kefir crystals floating in 10% sugar water in the fridge (in a loosely lidded non-reactive container),
Fridge:
Water kefir crystals covered with icing sugar (in a loosely lidded non-reactive container),
Freezer:
Freezing water kefir crystals, barely covered in 10% sugar water and
Dryed:
Water kefir crystals laid out to dry on a of clean piece of cotton, stored well aerated at room temperature
How to Reconstitute water kefir
A couple of days ago I slowly defrosted my frozen water kefir crystals and prepared four identical jars to reconstitute the water kefir, hoping for yummy lemonade at the end. Each jar contains:
One liter water
80g caster sugar
two dried prunes
one dried fig
two slices organic lemon (with the peel)
After the first 12 hours all but the pre-frozen water kefir crystals showed -although significantly restrained -definite signs of fermenting activity: carbon dioxide is rising and the crystals seem to grow and split which is normal behavior during the fermentation. After 24 hours all four jars were happily fermenting and I could test the taste of their products after 48 hours:
After 48 hours all four jars were on their way.
| | | | | |
| --- | --- | --- | --- | --- |
| | 10%Sugar Water | Sugared | Dried | Frozen |
| Sweet/Sour | Very sour | Very sweet | sweet | pleasant |
| Bitter | very bitter | medium | bitter | medium |
| CO2 | Very low | low | medium | medium |
| Amount of crystals | 119g | 80g | 44g | 126g |
Outcome
Type and  Time of Storage
All four ways of preserving water kefir crystals were successful, in the way that all of the crystals survived and could be re-activated for further fermentation. I assume that storing water kefir crystals for a long time in sugar water in the fridge might be problematic. Even though the temperature reduces the activity, is still happens and as such at some point of time the yeast will rund out of food. So i would opt for drying or freezing the crystals if the storage is intended to last for several weeks or a couple of months.
Taste and Reconstitution
In favor of comparison I used 50g water kefir crystals for each way of storing. In the end my little experiment showed that the different ways of preserving the crystals have an impact on their return to a normal activity level:
Using the sugar water method has practically no impact on the activity. That is the reason why the lemonade turned out too sour and almost without CO2. The 50g that I put to storage were too much for the 1l sugar water I used for reconstitution.
The crystals that were sored in icing sugar took a little while to get back to normal fermentation mode and as a result the residual sugar in the lemonade was unpleasantly high. Given that the possible storage time is about the same as using sugar water I do not see an advantage using this method.
The dried water crystals didn't propagate well compared to the initial amount. But given that the 50g reduced to 10 after being dried, the 44g are not too bad. A reduced fermentation activity seems logic with this drastic way of preservation and the result was satisfactory.
Freezing water crystals works well. Initially I thought that -18 C will ultimately kill the bacteria, but due to their very slow fermentation in the beginning the 50g/1l-water ratio resulted in a very good lemonade.
Summary
As a result all water kefir crystals have survived, but only the frozen ones produced a pleasant lemonade right afterwards, whereas the first batch of the other three methods had a difficult taste. The second batches however, with the right amounts (see recipe here), were indistinguishable.
Water kefir crystals can easily be stored long- and short term
The more drastic the method (freezing/drying vs. sugar water) the slower the re-entry into fermentation mode
The first lemonade will most likely not have a pleasant taste, but all methods have a normal taste after that.